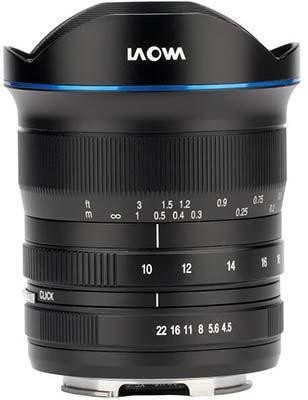 Venus Optics has announced 4 new and unique lenses - the Laowa 10-18mm f/4.5-5.6 FE Zoom, 100mm f/2.8 2X Ultra Macro APO,  17mm f/4 GFX Zero-D and 4mm f/2.8 Fisheye MFT lenses.
The Laowa 10-18mm f/4.5-5.6 FE Zoom is currently the widest zoom lens available for Sony full frame E-mount cameras. The 100mm f/2.8 2:1 Macro is the 2nd member of Laowa 2:1 macro line-up. The Laowa 17mm f/4 GFX is currently the widest available native lens option for Fujifilm G-mount cameras. The 4mm f/2.8 Fisheye MFT delivers aunique circular fisheye field of view on Micro four thirds cameras.
All four lenses will be available for trial at Venus Optics' booth (T225) in Beijing P&E Imaging fair during 3rd-6th May 2019. They are expected to be shipped in mid/late 2018.